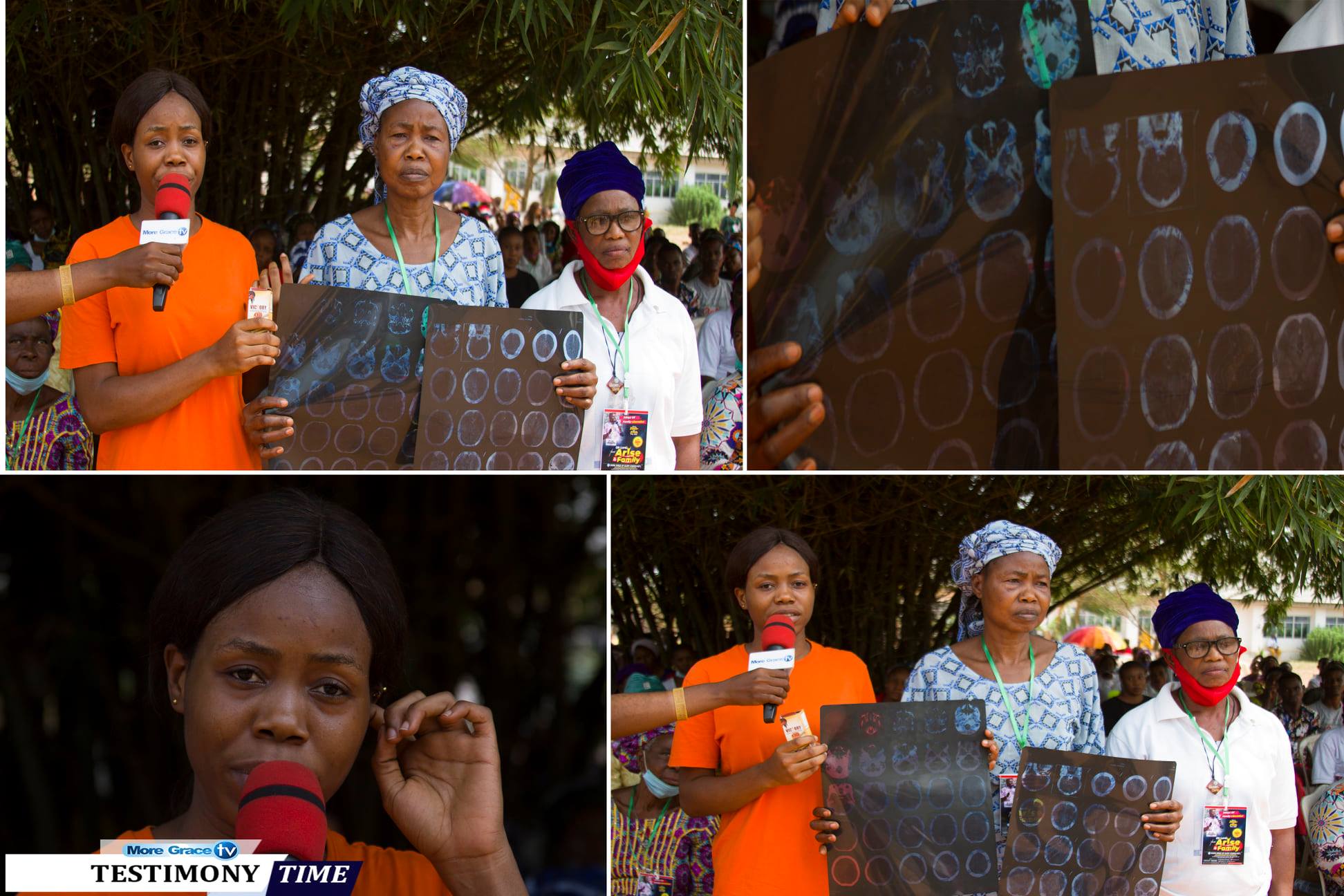 More Grace everybody. My name is Iyobosa Erahbor. The people standing next to me are my mum and a family friend who is a member of this ministry.
For the past two months, I have been feeling serious chronic headache and chest pain. This resulted to pains in my ears. I could not hear properly. I did several test nothing was found. I took drugs all to no avail.
Today I was opportune to be at the Prayer line session where the man of God Senior Pastor P.I.A Obaseki prayed for me with the medium of the VICTORY OIL. Immediately, I received my healing to the Glory of God. No more chronic headache, no more chest pain, I can hear well with my ears now to the Glory of God. Thank you Jesus.