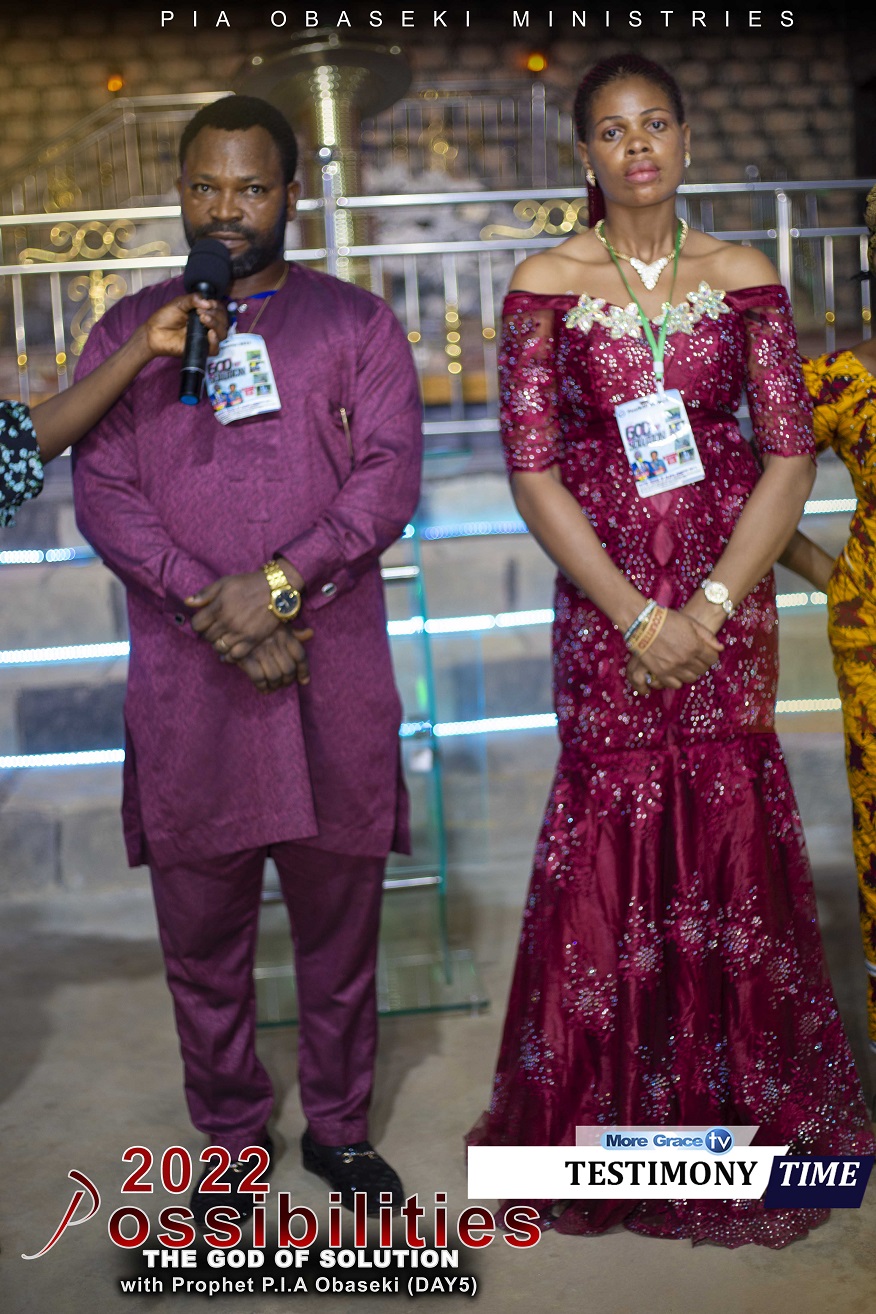 More Grace everyone. I am here to testify to the glory of God upon my life and family.
The year 2018, things was not going well for me and my family to the extend that we packed from a three bedroom flat to one room.

One of my sister came to me and was telling about another of my sister that was a prophetess. One day I went to see that sister of mine who is a prophetess and she was saying something I did not understand and someone there interpreted it for me she said my wife was a witch.

This made my home not to be settled. I called my brother who lives abroad and told him what was happening he said my wife can not be a witch that I should call the man of God Senior Prophet P.I.A Obaseki which I did. The man of God said I should bring my family to the church.
I brought my family to church and the man of God said my wife is not a witch he said it was the enemy that is using her face . He prayed for us and delivered us.
October 17th I paid my wife diary and family has been living in peace after the deliverance. Thank you Jesus.