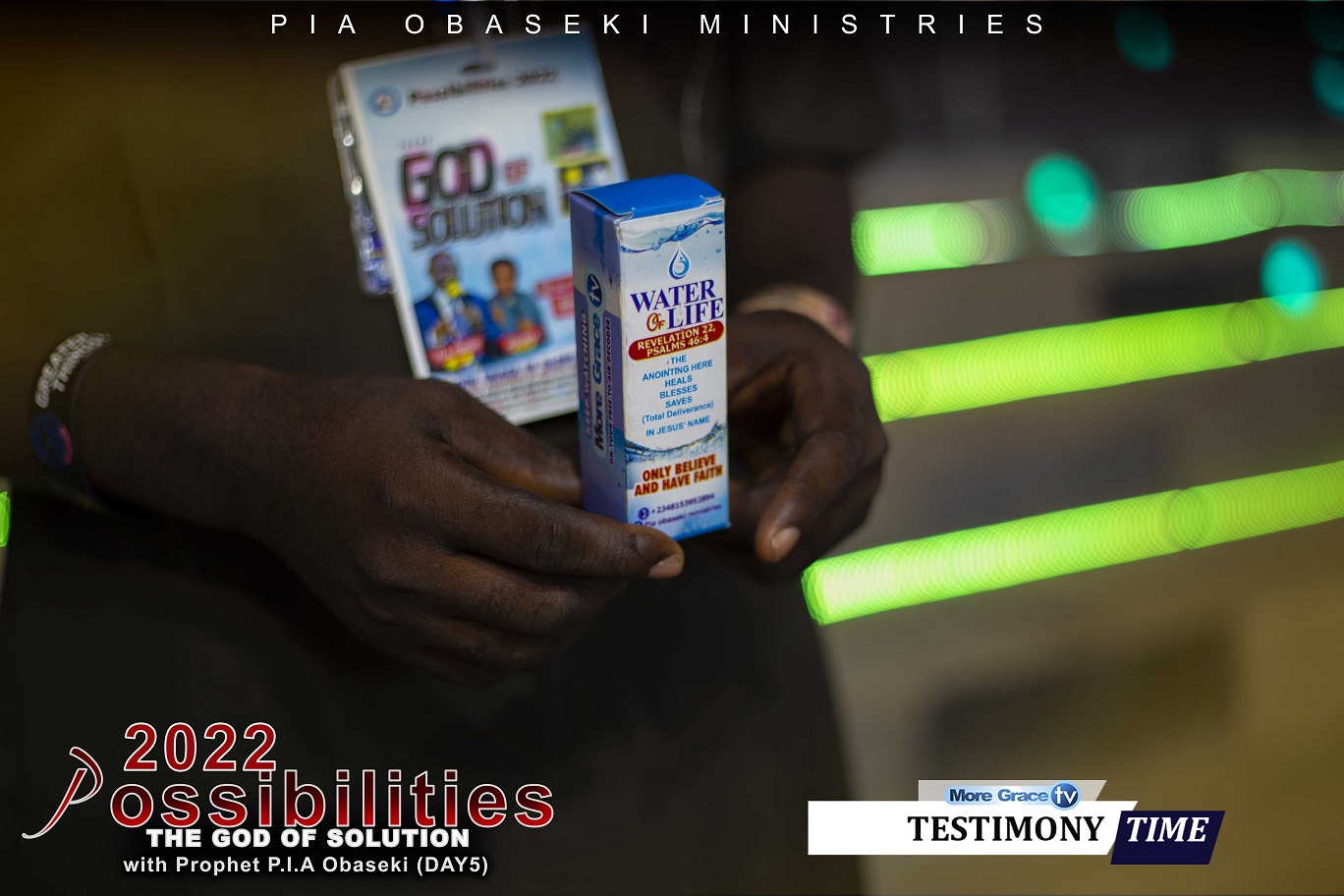 More Grace everyone. I am here to testify to the glory of God upon my life.
It all stared early last year. One night, I woke up and my body system changed. My mouth was dried up. I could not talk, I could not walk. I called my wife and she said I should go and look for solution. I looked for solution in different places all to no avail. Then I called my brother and they took me to different churches different herbal homes all to no avail.

I went to the hospital for scan and test but nothing was found. Something was moving inside my body. I started having nightmares seeing masquerade chasing me in the dream.
A friend of mine directed me here that when I come here my problems will be over.
I was opportune to be at the prayer line session were the man of God Senior prophet P.I.A Obaseki prayed for me with the WATER OF LIFE and told me that I will come back and testify. From that day I started noticing improvement in my body those things I could not do before I started doing them. That night after my deliverance, I had a dream that I was in the mountain and people carried me up and they were saying Congratulations for Victory. When I woke up my body system was ok to the glory of God. thank you Jesus.