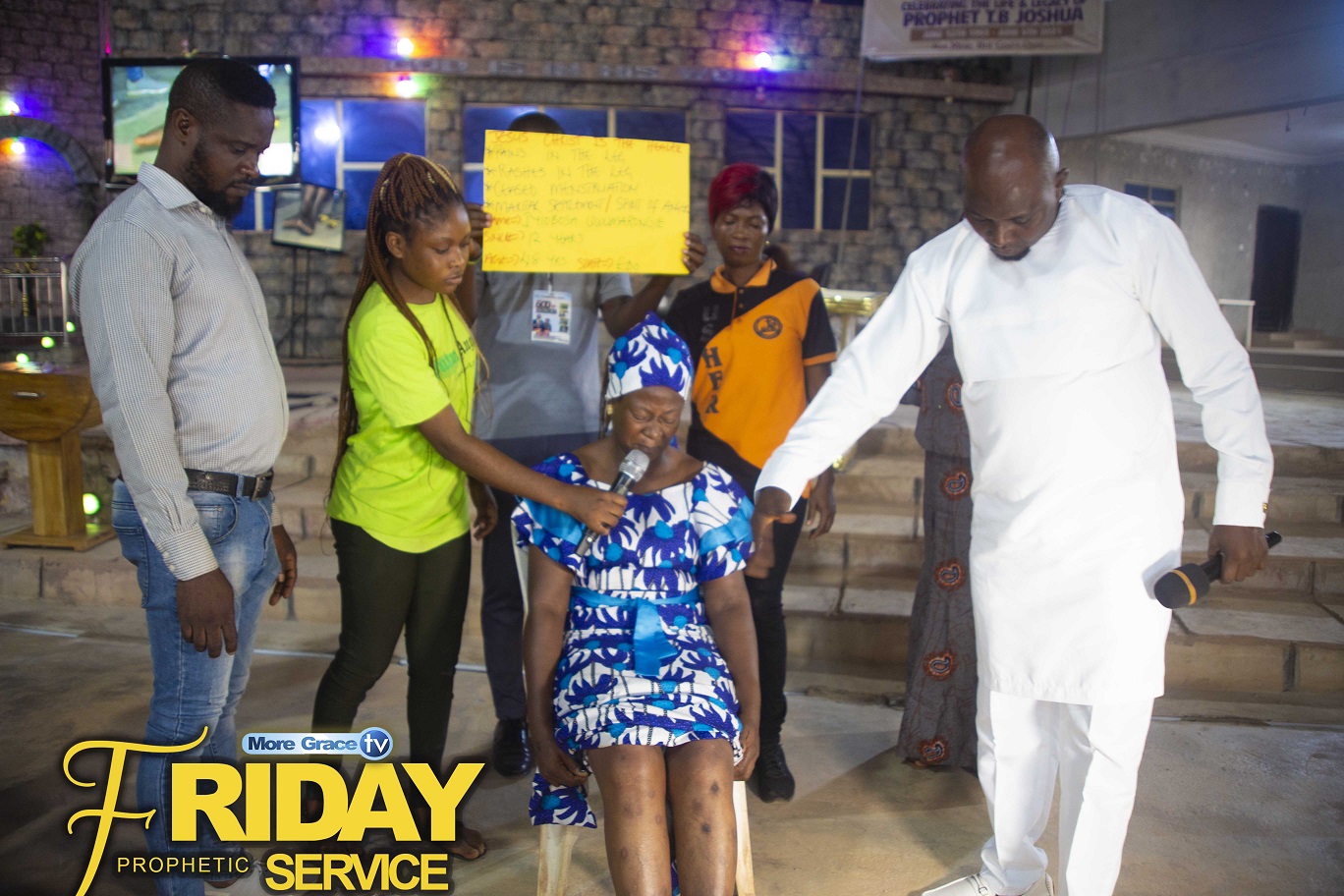 More Grace everybody. I am here to testify to the Glory of God upon my life.
For the past twelve years i have been suffering from pains in my legs which has also been disfigured over time . I was attacked at my place of work 12 years ago. I went to the hospital for test i took drugs but the pain persisted.


My sister directed me to this ministry DIVINE GRACE OF GLORY CHURCH. Today i was opportune to be at the PRAYER LINE SESSION were the man of God Senior Prophet P.I.A Obaseki prayed for me and by the special Grace of God i received my healing. Thank you Jesus.