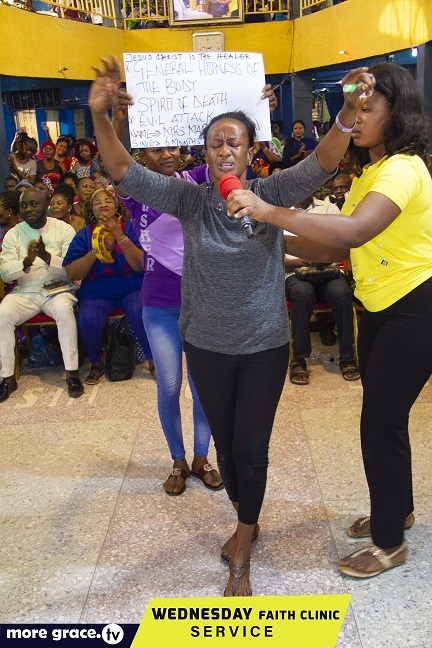 More grace everyone, i am Mrs Mary Solomon i have come to testify of Gods goodness upon my life.
The problem that has brought me to this ministry is hotness in the body, body pains and bad dreams. It all started six months ago when i went to my aunt's burial in the village. I cannot also raise my hands because im feeling an excruciating pain in both hands.
Today i was opportune to be in the prayer line session where the man of God senior Pastor P.I.A Obaseki ministered to me by laying his hands on my head immediately i started vibrating but all of a suddenly i saw my self on the ground, i didn't know what brought me to the ground and i stood up the pains was gone. Thank you Jesus.