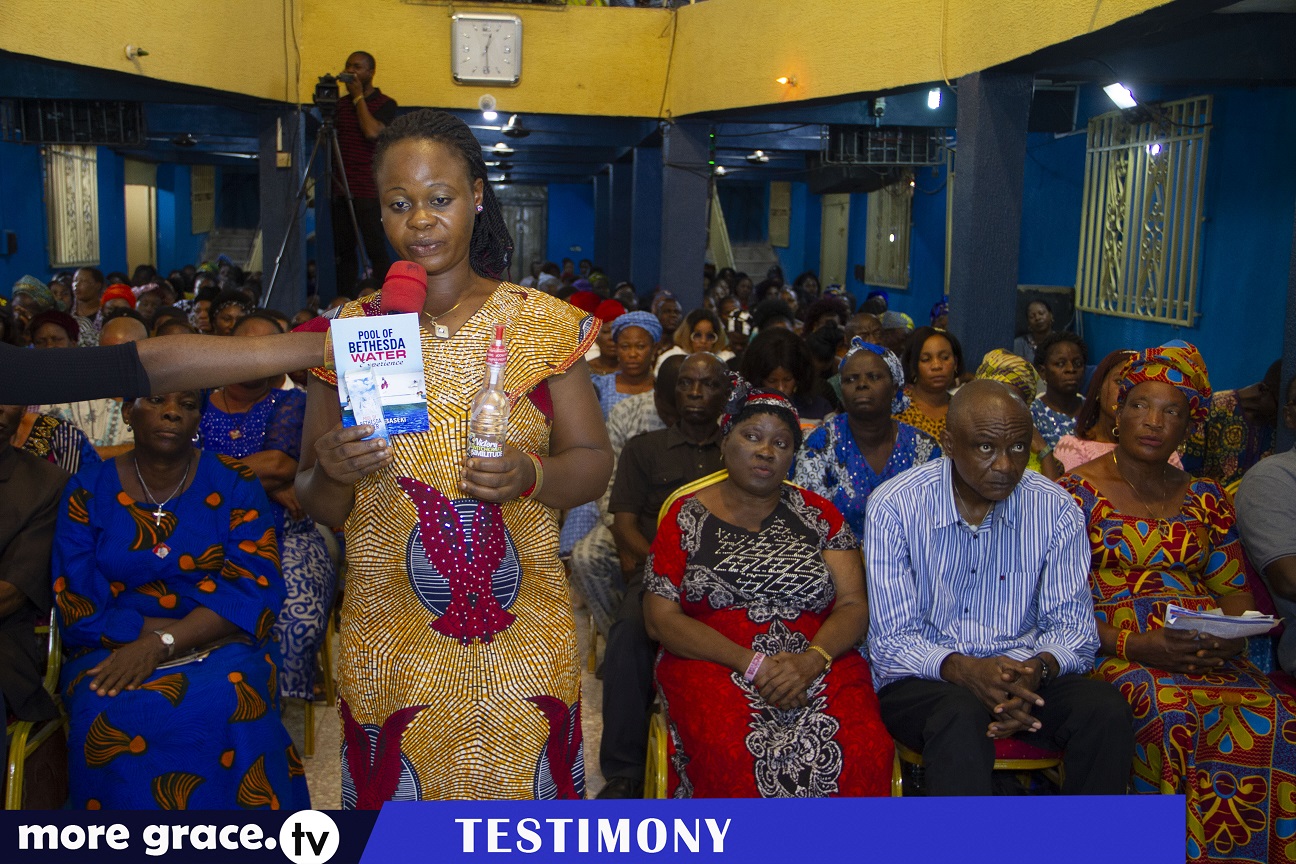 More Grace everyone. My name is Mrs Okoyo Blessing. I am here to give Glory to God for His divine healing upon my life.
Since 2014 when we relocated to our apartment, i started experiencing witchcraft attack. When i sleep and wake up , i see marks all over my body and i also feel hotness of the leg. I could not walk very well .
November 2019 i came to prayer line session where the man of God senior pastor P.I.A Obaseki prayed for me with the POOL OF BETHESDA WATER and He instructed me to get the VICTORY OVER WITCHCRAFT similitude which i did. I used it to spray my apartment . Since then i have been sleeping well without marks on my body. I'm healed to the Glory of God. Thank you Jesus.