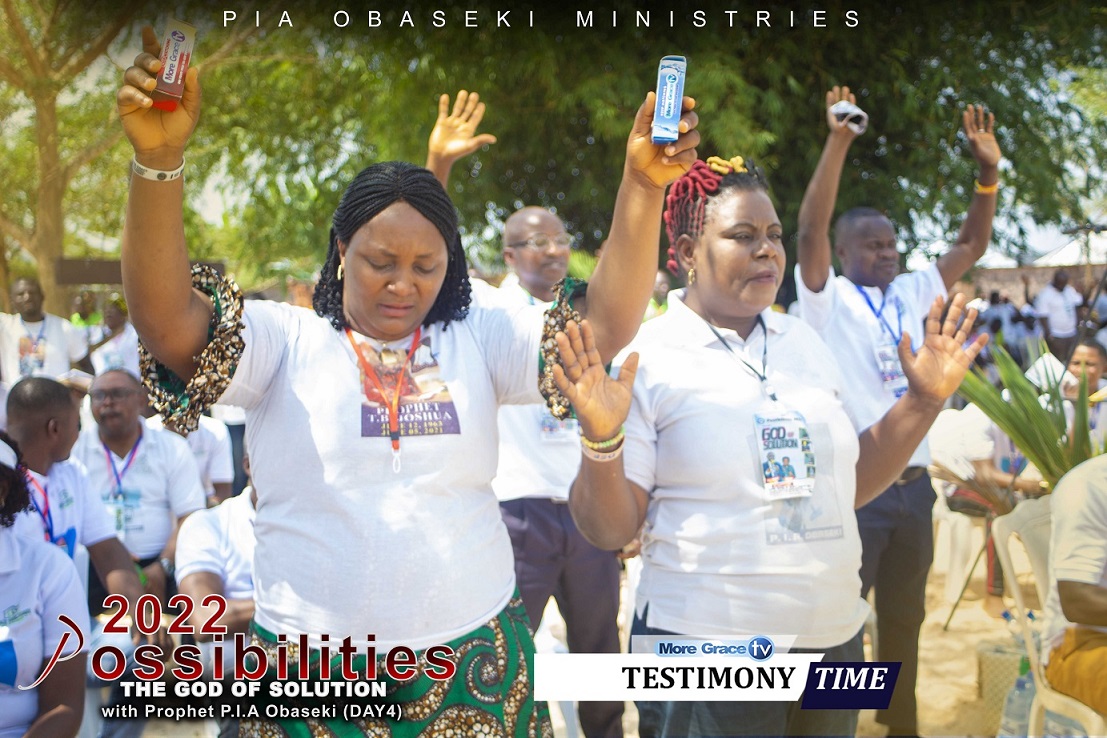 About 3 years, I had a dream were I saw a woman forcefully removed the wrapper i tied on my waist and that was how the spirit of bedwetting came upon me. Prior to this time , I had gone for series of deliverance , yet the problem remained.

My sister standing beside me now and who is also a Member of this Commission invited me for the programme. She also gave me a bottle of the Victory Anointing oil yesterday after I attended the Prayer line session which i applied on my private part afterwards .
To my greatest surprise for the first time in the past three years, I slept peacefully without soiling my bed with urine, thank you Jesus.