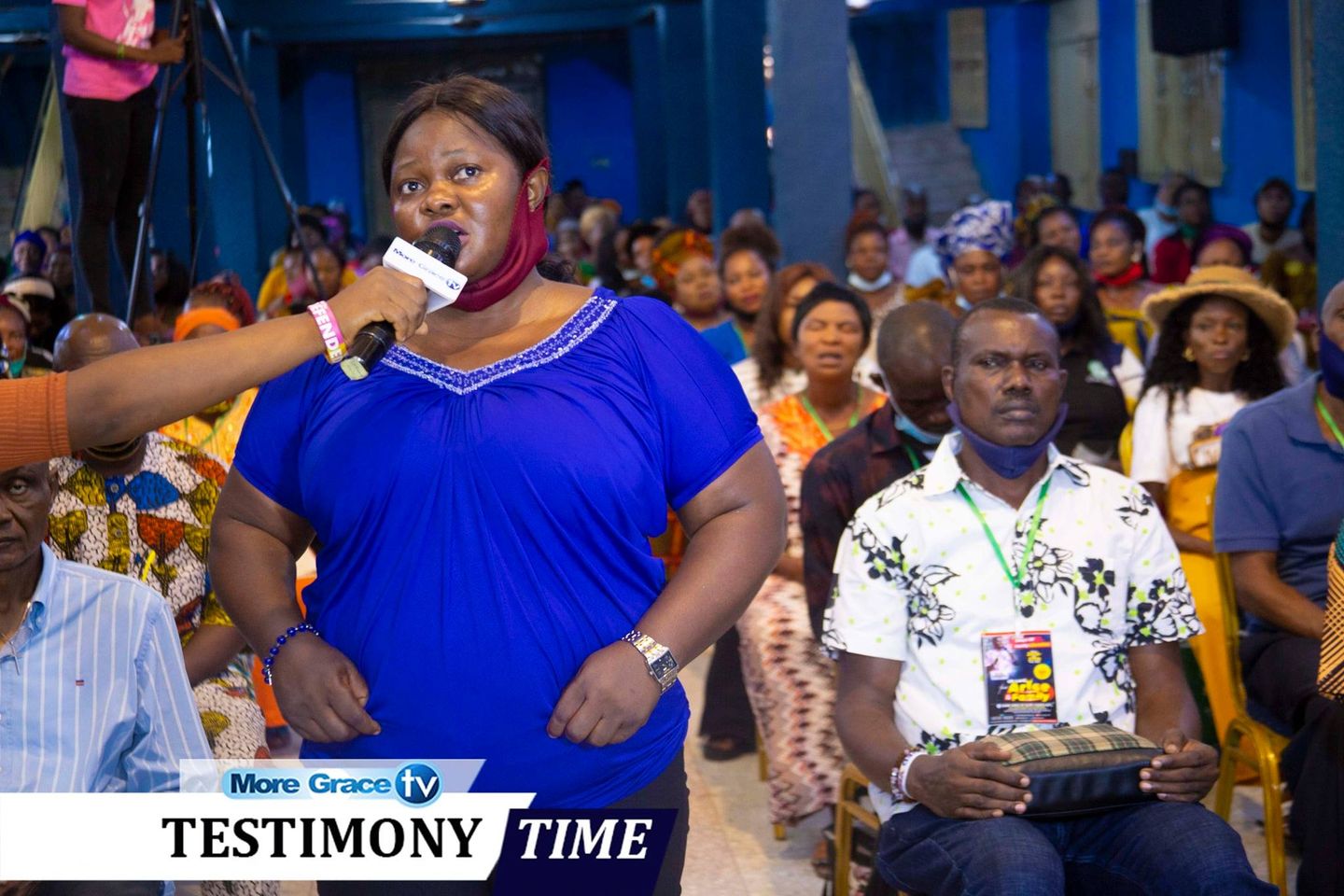 More Grace everybody. My name is Njoku Chinyere and I am here to testify to the Glory of God for the manifold deliverance upon my life.
In my family, they serve different idol but there is one that is very strong called Agbarra. The idol has been tormenting me and my family in different area. Two of my brothers were afflicted with pile and gonorrhea. One went for surgery all to no avail.
There was a time I was financially buoyant I renovated my father's house. After that kind gesture I gave to my father, my finance went down. Along the line, my father died.
I was told my grandmother was a juju princess and a very strong one at that. They said after her death, I was the one to take over from her which I declined. Getting married was an issue. I was having series of nightmare. I was injected in the dream, constant eating in the dream. When any one gets me angry and I place a curse on that person it comes to manifestation. So because of this I don't stay in the midst of people so that I will not be offended.
I love walking at night because I was not afraid of anything and any human. I can stand anybody no matter who the person is because of the demon that was in me then. At times I see mermaid physically following me when I'm walking.
This issues made my mother to take me to the river to perform some rituals. After the rituals, things became extremely worse I couldn't sleep, I seat all through the night. I took drugs all to no avail.
I went to different places for solution all to no avail. I was told that the idol they serve in my village was stronger than them. The idol drinks human blood because they sacrifice human being for the idol.
I have been following this ministry online for some time. Three weeks ago, I located this ministry and I went to the headquarters to fellowship on a Sunday service. When I was in the service I was hearing a voice telling me to go out of the church. My niece sitting next to me stopped me severally.
The man of God Senior Pastor P.I.A Obaseki came to where I was seated and he was giving a man a word of prophecy concerning idols in their family then the demon in me started manifesting. That was how I was brought out and the man of God Senior Pastor P.I.A Obaseki prayed for me and delivered me to the Glory of God.
After the deliverance, my life changed for good. No more nightmare, no more eating in the dream, I sleep like a new born baby now. Those people I rendered help for before now that has been ignoring me they now give me listening ears now. Thank you Jesus for this great deliverance.