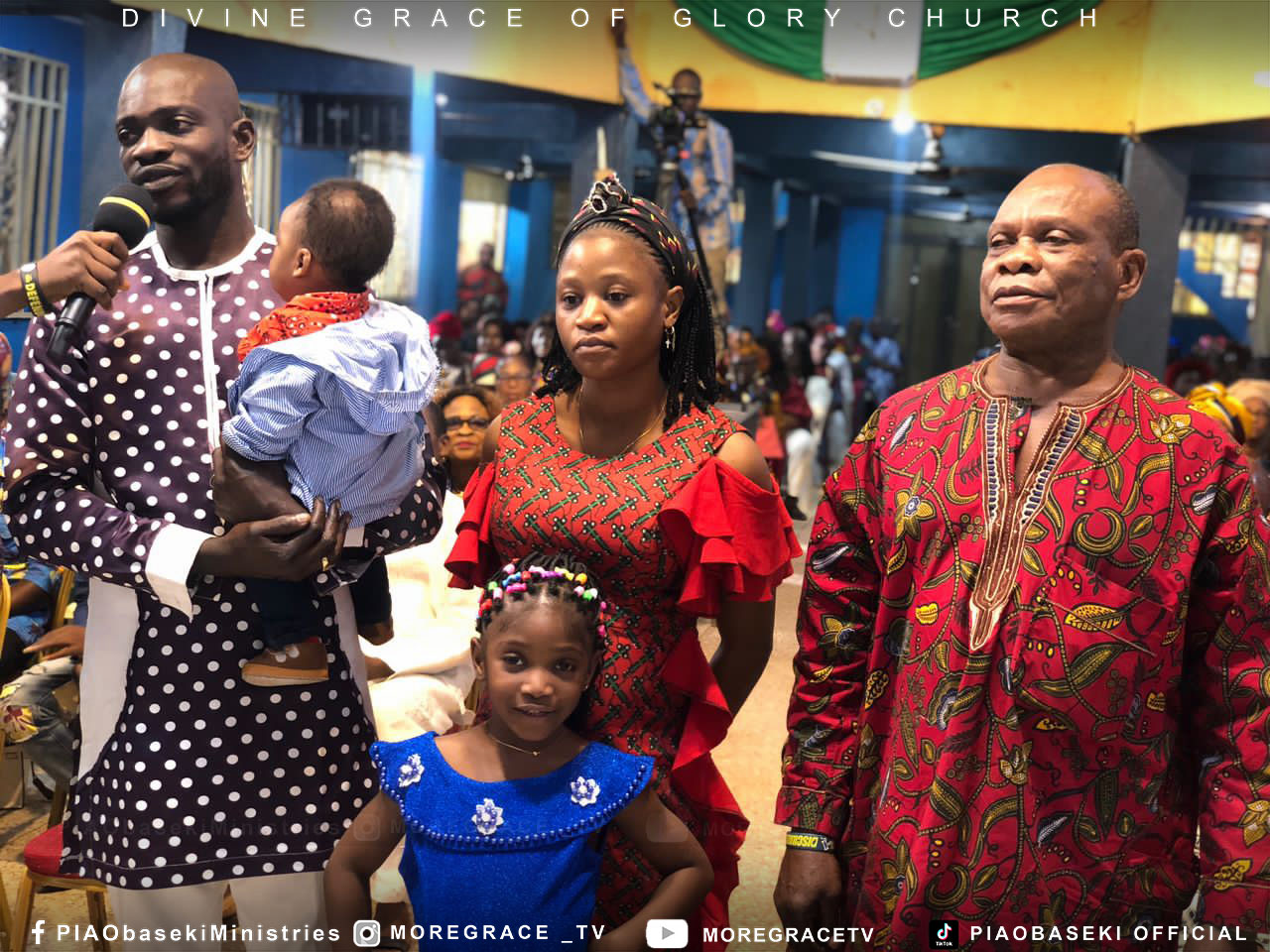 More Grace Everybody. My Name is Mr Success Anyachonkeyo and the persons standing beside me is my Wife, daugther and father. I reside in Imo state while my father lives
here in Benin city. Sometime in February 2016, my father who is a Member of this Commision invited me for the Family Deliverance Programme which my wife and I attended. During that period we just got married and were trusting God
we were trusting God for the fruit of the womb. We came to Benin in 2017 for the programme and the Licensed Prophet of God, Senior Prophet P.I.A Obaseki prayed for my wife and I at the
Prayer Line Session. After the deliverance, God blessed us with a bouncing baby girl and here she is today.
As God would have it, after that encounter, all the things we prayed for came to fruition ranging from Fruitfulness, Financial breakthrough, business breakthrough and lots more. Thank
you Jesus for your goodness upon my life and family.