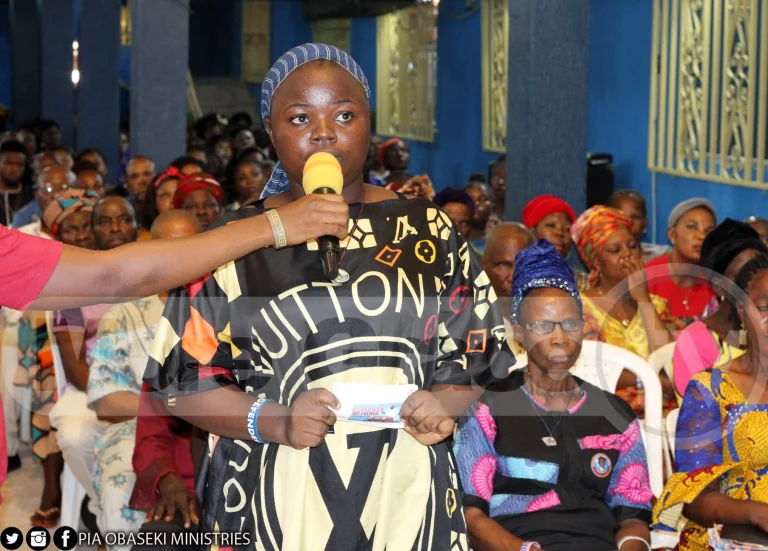 More Grace, I am Sister Iyere Faith, A Student of Auchi Polytechnic.
On the 22nd of March 2019, I Entered a Bus from Auchi to Benin, as we were going on the way our Bus Failed Break, We passed the river and everyone inside the Vehicle Were Shouting and Crying. I was Praying and calling on the God of P.I.A Obaseki to Rescue me, I brought Out my Prophetic Mantle Blessed by P.I.A Obaseki and tied it Round my Head.
Immediately the Bus Diverted into a Nearby Petrol Station and Stopped… while others Sustained several injury I Came Out Unhurt….Thank You Jesus….