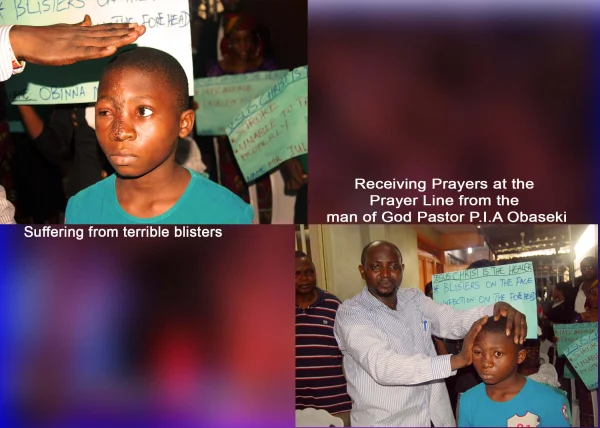 More Grace! One day my son woke up and was complaining of eye problem and i was not serious with it when he told me about it. After some days, the eye was getting worst so i rushed him to the hospital. When I got to the hospital, I met a man of God in the hospital, he told me to bring my son to this ministry (Divine Grace of Glory Church), and he will be healed.
So i came and the man of God Pastor P.I.A Obaseki prayed for my son at the prayer line and he was also opportune to receive the anointing water from the man of God and i started using the anointing water on him and he was relief of the pain,
now my son's eye is now okay to the glory of the lord and My business that has been going down for long has been by revived Jesus Christ.                                    Thank You Jesus.  Pastor (Mrs.) Obinna.