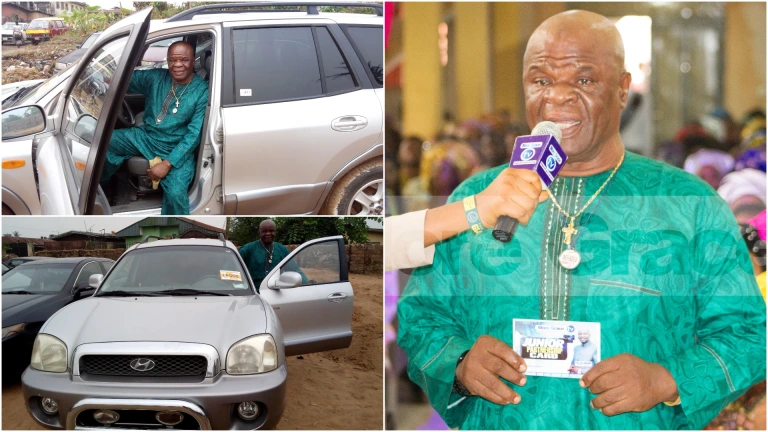 More Grace, I am Mr. Emmanuel ekhator. I joined this commission with tears in my eyes. And I have been suffering from nightmares.
I met with the man of God Pastor PIA Obaseki, he prayed for me and and counseled me. I was opportune to to be in one of the DGOGC Sunday service early this year 2017 where the man of God Pastor PIA Obaseki located me by prophecy, he said to me that a jeep is coming to me. And during that period, things were so rough and I wasn't even having a kobo in my bank account.
Few weeks later after the prophecy, my daughter in Sweden called me and said to me that she will send me a car but I did not believe. To the glory of God the car arrived 3 days ago……Thank you Jesus..