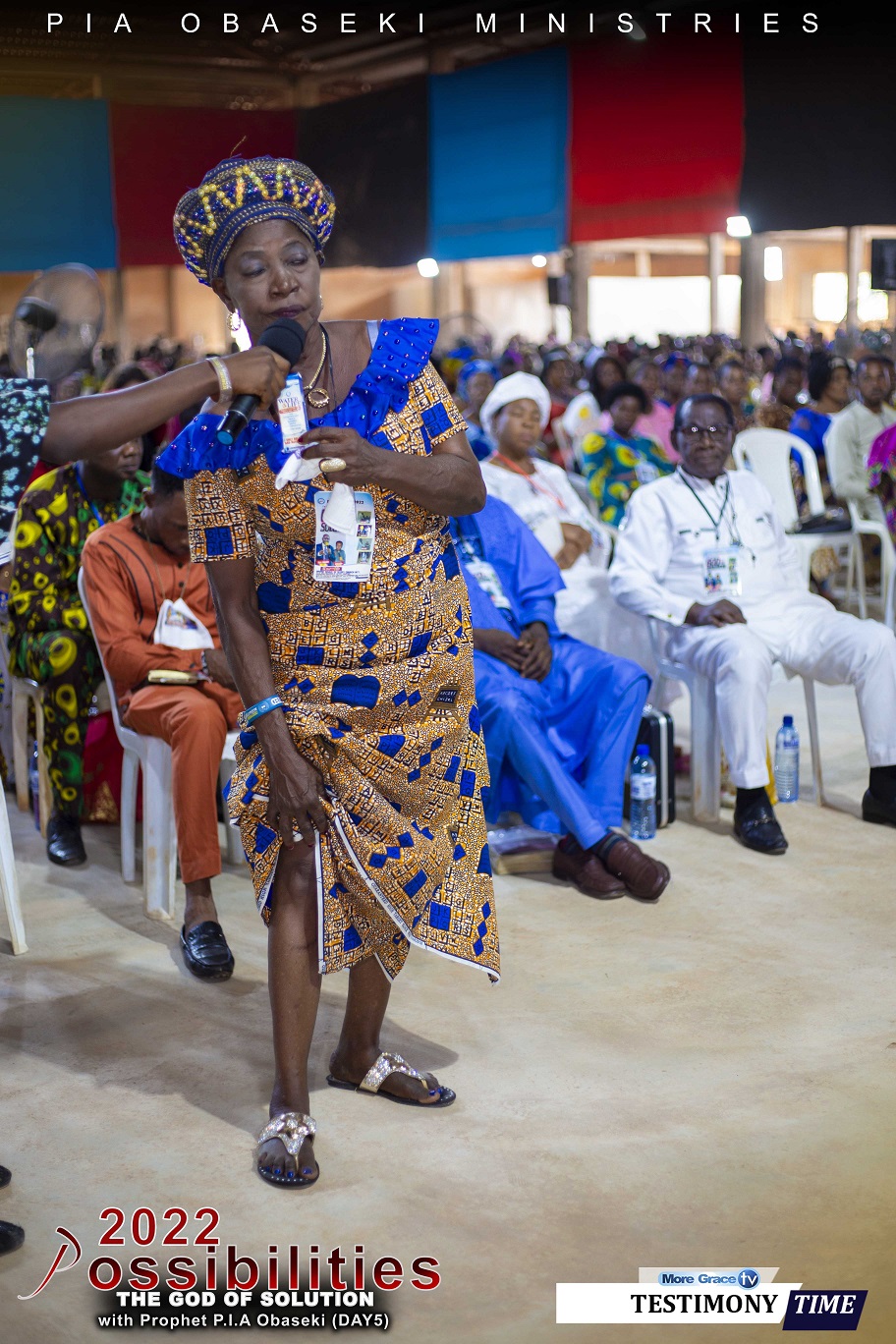 More grace every body. About 3 weeks ago, I was involved in a bike accident which affected my leg. I went to the hospital for treatment and there was no improvement after I had taken the drugs that the doctor prescribed.

I then visited a Traditional Bone setter who advised me to go back to the hospital for a bone surgery because my bone was affected. I kicked against his advice and I decided to tie the leg with a strip of bandage.
Last week Friday while the God of Solution Crusade was going on, the man of God, Senior Prophet P.I.A Obaseki during the Ministration of the Anointing water, ministered same on my leg and commanded the Yoke of pain out of my life. Instantly, I loosened the bandage on my leg, the pain and difficulty in walking was gone, today I can walk freely, thank you Jesus.