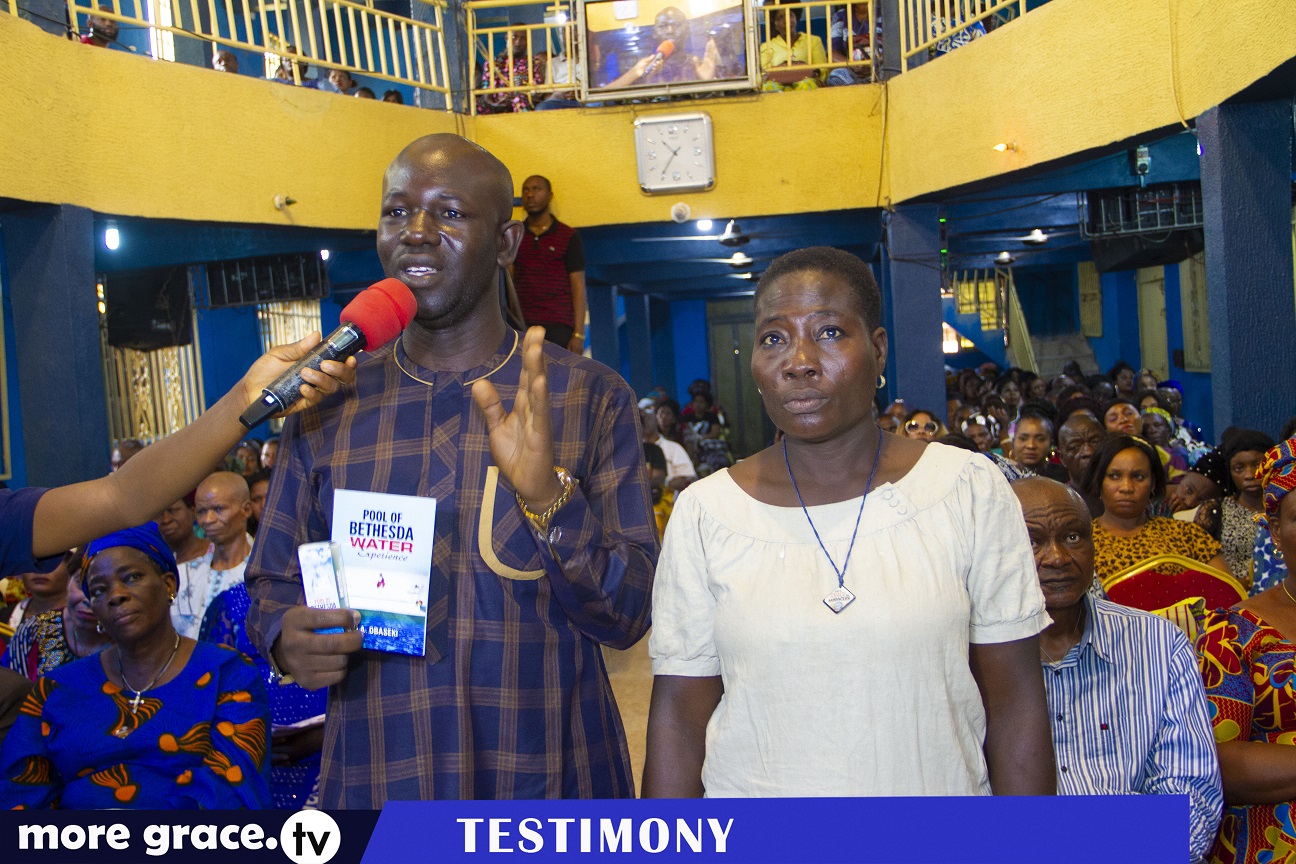 More Grace everyone I am Mr Dotun Awoniyi. I am from Kogi state and I am here to give Glory to God of this commission for His divine healing upon me.
For one year now I have been experiencing pains in my anus. I went to the hospital and it was discovered that I had the fistula of the anus I was given drugs which I used but it didn't work out. I subscribed to native drugs which yielded no result.
I was opportune to meet with a friend of mine who introduced me to this ministry where I was opportune to be at the prayer line session where the man of God senior pastor P.I.A Obaseki prayed for me with the POOL OF BETHESDA WATER and told me to exercise myself immediately the pain disappeared. Thank you Jesus.