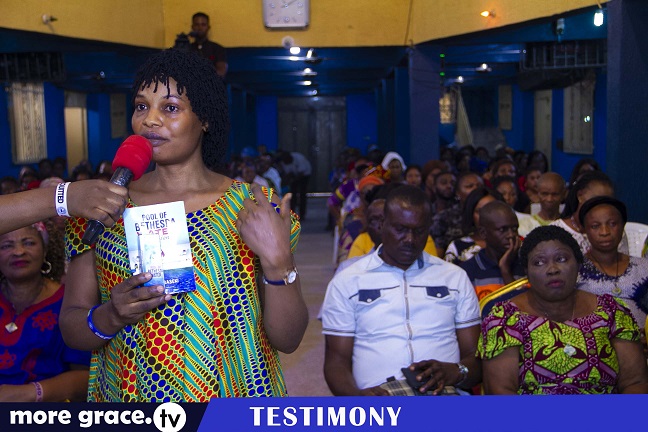 More grace everyone i am Mrs Adekungbe Folakemi and i am from Osun State. I have come to testify of what God has done in my life.
I was having pile for the past 15 years and the pains has been much. i was opportune to meet a member of this ministry who introduced this ministry to me. I have been getting drugs for the pile yet there was no positive result.
Today i was opportune to be at the prayer line session where the man of God senior Prophet P.I.A Obaseki ministered the pool of Bethesda water on me and immediately the pains stop, i can now go to toilet freely without no stress and pains. Thank you Jesus.