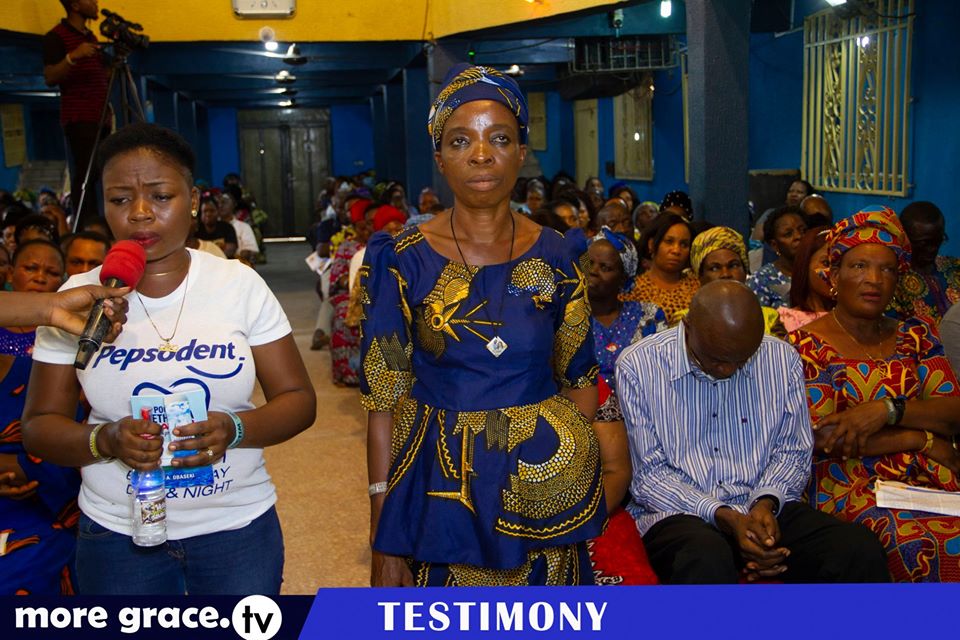 More Grace everyone. I am Mrs Susan Osahon.I have come to testify of God's goodness in my life.
Last Wednesday, after the close of service, on getting home, I opened my window and saw a charm tied with different things a nail was even added to it. So I called my siblings and my mother who quickly called the man of God senior Pastor P.I.A Obaseki and He instructed Her to spray the POOL OF BETHESDA WATER and the VICTORY OVER WITCHCRAFT similitude and sprayed it in my house and on the charm. So with the way my husband was calling His mother, my mother in-law said I should follow Her to church and for peace to reign I followed Her.
When I got there, I don't know what happened but I slept off. When I was sleeping the ushers came to tap me immediately I heard my name and ran out. When I came out the man of God told me that the charm I saw yesterday what they actually planned was that when I see the charm I will collapse and die instantly but the Grace I am under in the church I attend that very Wednesday which is DIVINE GRACE OF GLORY CHURCH that God sent angels to dissolve the powers of the charm. Thank you Jesus.