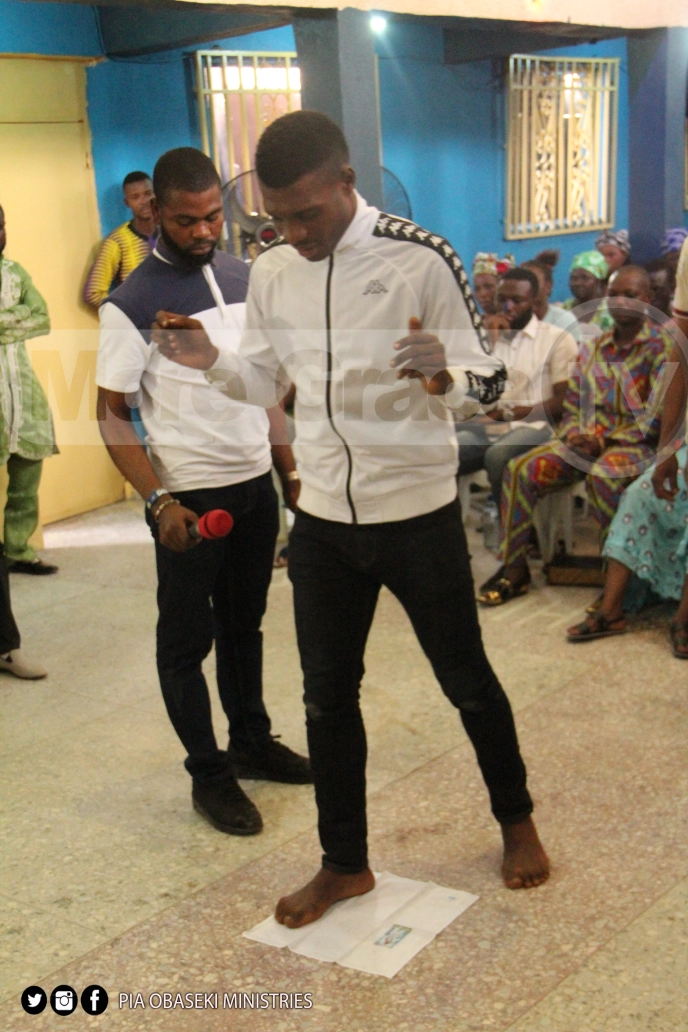 More grace. I am Mrs. Eucheria Chukwu. My son (Uche) have always had so much love in playing football and because of his determination, he dropped out from the university in his 300 level with the intention of pursuing a career in football. We have tried several means and spent so much money to push him forward but all our efforts prove abortive. Disappointment became the order of the day whenever he embarks in any competition that would take him forward, he would be among the selected few best but would be disappointed at the end.
We were opportune to be in DGOGC where the man of God PIA Obaseki made an altar call as he was inspired by the Holy Spirit asking everyone suffering bad luck to come out and sow a seed and my son stepped out. As he dropped his seed and was returning back to his seat, he man of God called him back, revealed exactly what he was going through that there was a spirit of bad luck following him which has been preventing him from climbing to the peak of his career in spite of his determination and then he brought solution by praying for him with the prophetic mantle.
As my son stepped on the mantle the spirit of bad luck dashed away and he was delivered. The following week after the prophecy, he received a call and was asked to come with his credentials to Abuja where he was recommended to a coach from another team and he was taken to Mozambique to be playing for international team….