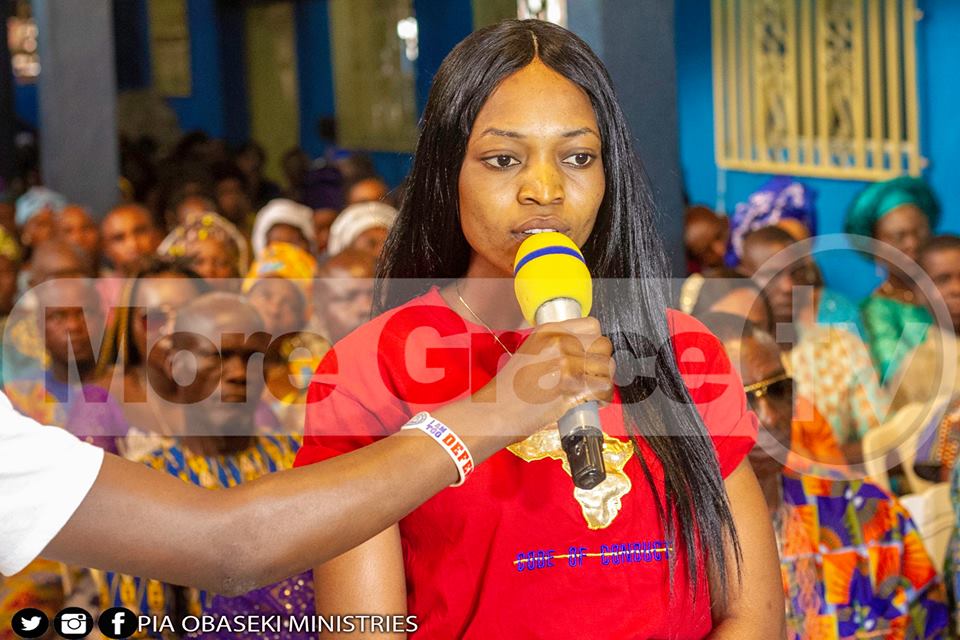 More Grace. I am Sister Ojieko Sarah. February this year 2019, I felt a severe stomach pain, I went to the clinic in my school where I was given drugs and also received treatment but all to no avail. I also noticed that my menstrual flow was abnormal that period but I didn't take it serious.
I had a dream few days before I attended the DGOGC solution night where I saw the man of God PIA Obaseki, he was about to sit down on a chair but it was stained with oil, I quickly went and cleaned off the oil before he sat down. After he sat down, he called me and prayed for me that as I have cleaned the chair for him to sit down so also I will have my own child to do same for me one day and said amen and left. As I was going, he called me back again and asked me if anything was wrong with my brother and I replied that he is fine then he prayed for me again and I woke up.
I was opportune to be in the DGOGC March solution night where the man of God PIA Obaseki located me by prophecy and revealed to me that my abnormal flow and abdominal pain was an affliction caused by evil spirit. He prayed for me casting out the evil spirits and commanded my healing through the name Jesus….from that day my menstrual flow was back to normal and the severe abdominal pains disappeared…. Thank you Jesus..